Winterising your spa pool
What's the best option to keep your spa healthy during the cold winter months?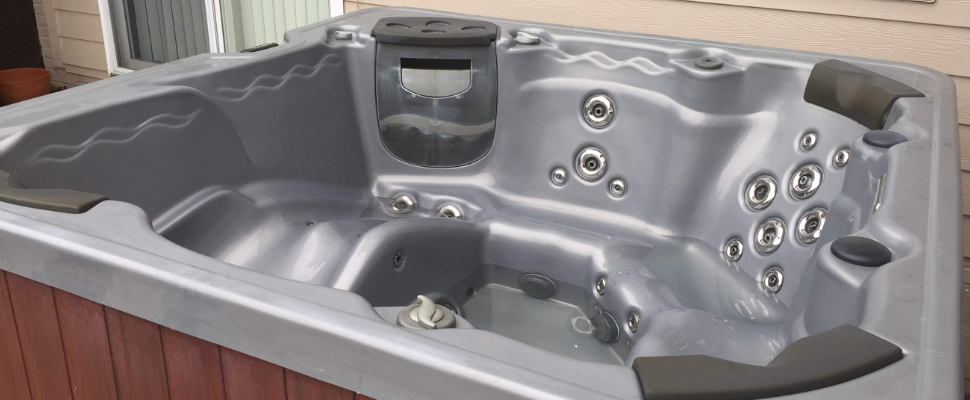 How to care for your spa pool or hot tub heaters need maintenance?
Are you wondering how to care for your spa pool or hot tub properly? Most hot tubs will go into hibernation during the colder seasons, and to ensure that your spa is ready to be used when the warmer weather returns there are some clear Do's and Don'ts for winterising your spa pool.
Why you shouldn't empty your spa for extended periods
If you are going away during winter or simply not planning to use your spa pool, you might think that it is a good idea to remove all the water from your pool. However, this can cause long term damage to your spa.
The main reasons why you shouldn't empty your spa:
The seals on the jet can crack or leak when you refill your spa
Any remaining water left in the pipes can rot
Water left in the pump housing can damage seals, impeller, and O rings
Water left in the heater can corrode the element
Decrease the equipment longevity
Risk that your pump will run dry
How to drain your hot tub or spa pool
If you do need to empty your spa pool, you need to make sure that you remove remaining water from the pipes and aim to refill your water as soon as possible. Ideally you don't want to leave your spa empty for longer than a 7 day period.
Before you drain your spa pool, simply unplug the power to your spa, turn off the GFCI circuit breaker, open the drain cap, open the heater, and pump barrels and drain water.
If your hot tub doesn't have a drain plug, you can use a hose or a submersible pump to evacuate the water. Ensure that the drainage area can support the amount of water and use a garden hose to clean out any debris from the bottom of your pool. To remove water from the air channels, use an air blower to clean the pipes. You can also use an absorbent towel to mop up any remaining water from your spa.
If you plan to remove water from your spa pool it is often a good opportunity for a thorough cleaning and maintenance check.
If you are unsure about how to perform maintenance or looking for the best way to keep your spa pool in good condition, contact us today.
Don't let your pipes freeze
Even during the mild winters of Brisbane, you need to avoid leaving water stagnant for long periods of time in your swim spas. Water left overnight in colder areas can cause even a small amount of ice or snow to damage your pipes internal workings.
One of the best ways to avoid damage to your pipes for your swim spa is by keeping warm water circulating. During winter storms or when temperatures dip, it is best to keep your spa running and by using a hard cover to protect your water from contamination or debris.
What we recommend for your spa health
We recommend that hot tub owners leave their spa on during the freezing months of winter. From the information collected during our years of experience we have found that the best way to winterise your spa pool is by avoiding draining your water and performing simple maintenance checks to keep it in good condition.
The steps we recommend for maintaining your investment during winter:
Leave the spa on and water filtration on
Adjust the temperature to a lower level or use the economy mode
Reduce filtration process time to only 1-2 hours per day
Check the pH level at least once per fortnight
Add 15grams of a sanitizer or chlorine per 1000L of water every 14 days
It's vital to check your water health and inspect for any debris even when you are not using your spa pool. A hot tub cover can be used to help protect your water from debris that can get lodged in your plumbing lines or pipes and cause damage.
Do you want a chemical soak in your spa pool? Visit our Bromine information page to learn about what you are putting in your water.
Winter maintenance and hot tub repairs
From a circulation pump to the filter cavity, there are a few parts that you need to keep an eye on during the winter months.
Some simple checks you perform on your spa pool:
Check for leaks or signs of rust and corrosion
Clean your filter cavity and cartridge
Schedule new filters to be installed
Remove any debris or contaminants
Check the seal on your drain spout
Never dive into complex maintenance without checking the owner's manual or consulting a professional. Without the correct care and maintenance, you can cause damage to your spa and end up spending large amounts of money to repair pumps, pipes, and more.
Looking for the appropriate place to call about spa care and maintenance? Call our friendly team today and enquire about how you can best winterize a hot tub or book a maintenance check.