Have you been giving your spa the care it deserves? When it comes to keeping your spa healthy, follow this beginner's guide to spa maintenance for all you need to know.
Ensure that your spa doesn't break down next time you want to go for a soak by taking care of your spa equipment. If you want to keep your spa healthy and running for years to come, maintenance is essential. For your outdoor spas you just need to follow a few simple steps and thorough cleaning to keep your spa healthy.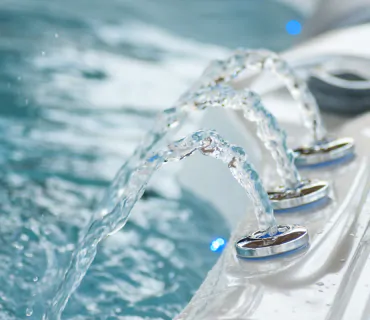 Without cleaning your hot tub, you may find that your hot tub jets are covered in mineral build up. You should clean your jets at least once every 6 months. To do this you don't need harsh hot tub chemicals, you can soak your jets in white vinegar then wash them off with a garden hose.
Spa water & your filter cartridge
You will find that your spa pool filter cartridge can quickly become clogged with regular use. If your spa pool water is contaminated, all this debris ends up in your filters which is why it's an essential part of hot tub maintenance. The typical lifespan for a spa filter is between 3-5 years, but the more you take care of your spa filters the longer they will last.
As a part of your hot tub care, you can clean your hot tub filter by removing it and washing it down with a garden hose. This is recommended to do at least once a month.
Learn more by going to our dedicated filter cartridges page.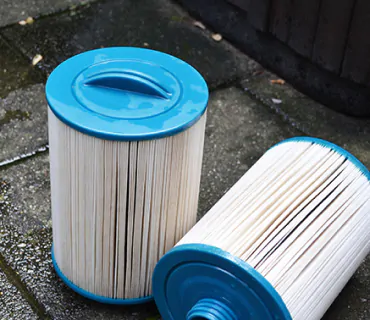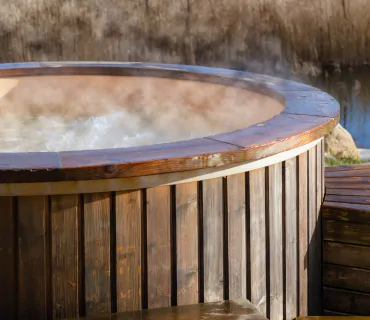 Your spa heater can last between 5-10 years if properly cared for. For your regular maintenance, you should clean and perform a visual inspection of the area for noises and leaks every 4 months.
Learn more about replacing your spa heaters and maintenance on our page.
Even your spa cover needs some maintenance. A damp dark place is the perfect breeding ground for mould and bacteria, so ensure that you air out your spa cover at least once a week. You can clean your spa cover with a marine vinyl cleaner to extend the lifespan of your cover.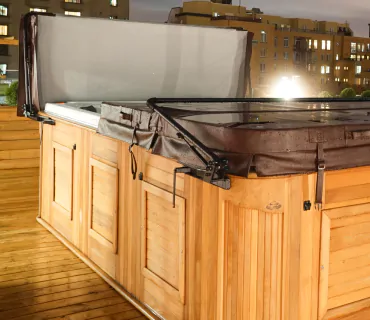 Hot tub maintenance & repairs checklist

Weekly:
Use test kit to measure pH level of hot tub water and test water quality
Wipe down the spa pool covers
Clean any debris from spa surfaces

Monthly:
Inspect your hot tub jets
Collect a sample of your spa water balance and get it tested by a professional
Rinse and clean filter

Seasonally:
Clean outside spa surfaces
Completely drain and refill your spa
Once you have refilled your spa, test water chemistry
Soak and clean the filter

Annually:
Inspect spa cover for rips and mould
Check for leaks, tears, and corrosion
Flush your pipes to remove mould, bacteria, and cloudy water
Get a professional service and maintenance check
For spa owners getting a professional maintenance check can add years to the longevity of your spa. From a simple repair to improve your equipment performance, there's clear benefits to a spa clean and maintenance check.
If you want help with anything from water quality issues to your spa heater, give our friendly team a call today.